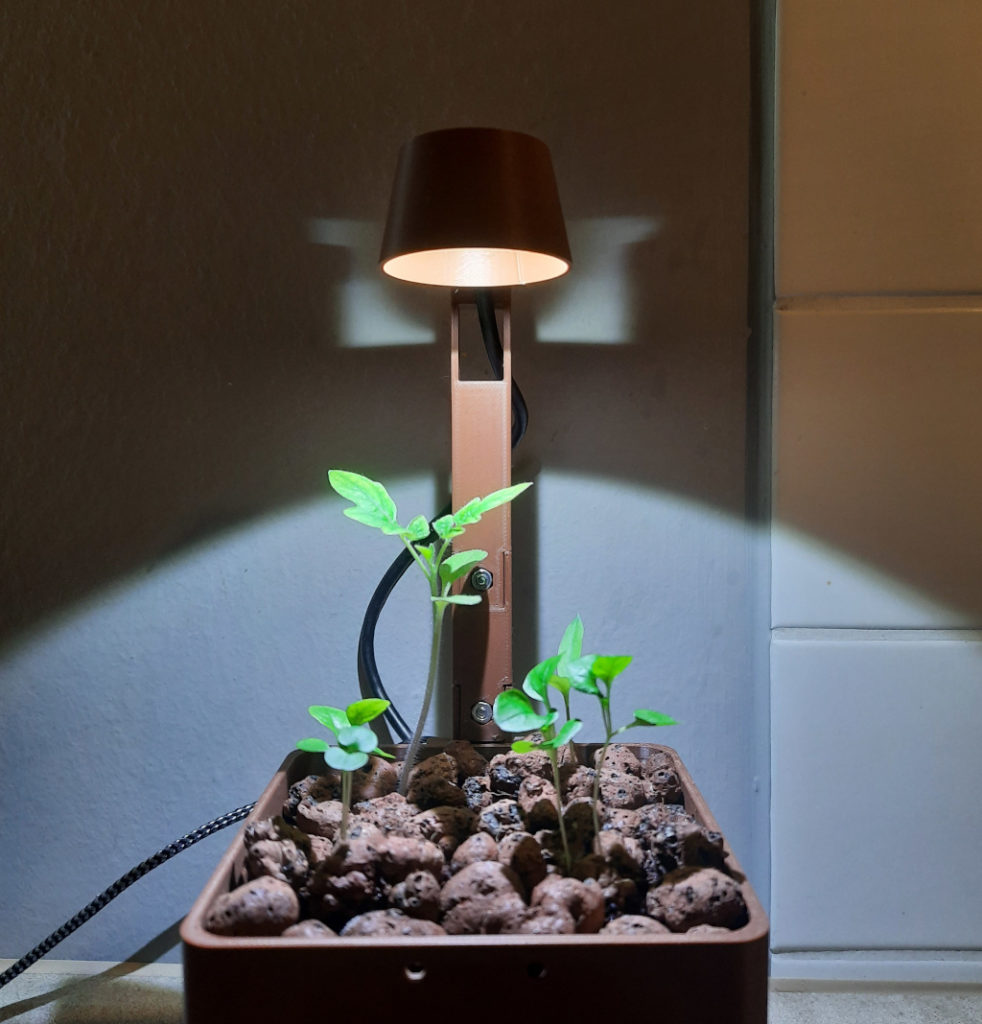 Tidegrow is an open-source hydroponics project. The mission of the project is to design and make available productive, efficient, modular, automated, low-power indoor gardens that can be easily reproduced by anyone.
We plan to release multiple systems and components as open-source hardware including 3D-printable designs, printed circuit boards and software.
Testing and improving the designs will require many iterations and an abundance of time, so we hope that others will help to build and test the systems and contribute knowledge and improvements to the project.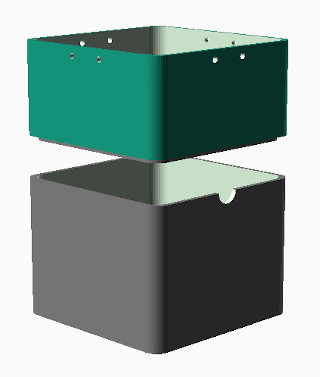 Systems
Tidegrow Garden is a set of 3D-printable parts for a small ebb and flow hydroponics system. Water is pumped from the reservoir up into the tray, which then drains back down into the reservoir.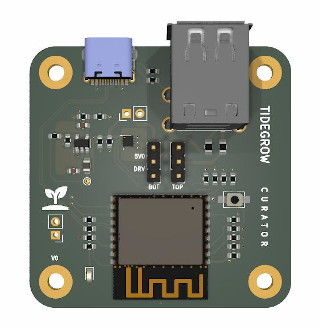 Components
Tidegrow Curator is a printed circuit board with a small case that acts as a controller for the pump and light. It is used to automate tasks and can be accessed over WiFi from a phone or web browser.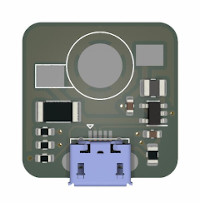 Tidegrow Sun is a small printed circuit board with a single 1 watt LED that acts as a grow light.
The electronic components are fully open-source so you can build them yourself and they will also be available to order from Machdyne.
Please follow us on Twitter @tidegrow for the latest updates.
---